Current Practice Opportunities with RBS Client Groups
Petoskey
General Radiology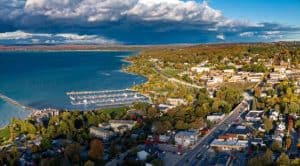 Northern Imaging Associates (NIA) is a private practice group providing service at McLaren Northern Michigan Hospital in Petoskey and Cheboygan, Munson Healthcare Otsego Memorial Hospital in Gaylord, and Mackinac Straits Health System. 
NIA is currently searching for a fellowship-trained radiologist interested in practicing general radiology. Preferred subspecialties would include MSK, body imaging, and neuroradiology, but all will be considered. The ability to read all modalities, including mammography and completing necessary procedures, is essential to the NIA's security. 
Lack of immediate experience in any modality can be "brushed up" onsite with the partners if needed. NIA is a democratic and transparent private group with professional management by Radiology Business Solutions. RBS is a third-party provider of management services and has no ownership in NIA.
Petoskey, Michigan, is one of several cities of the greater Northern Michigan community. Petoskey is just north of Traverse City, the largest city in Northern Michigan. The area is characterized by rolling hills, wooded terrain, and inland lakes, including a 38-mile inland waterway. 
The Petoskey area includes Bay Harbor Resort and Marina with luxurious amenities and a private yacht club. The abundance of outdoor recreational opportunities and family-focused communities are complemented by world-class medical care, a business-friendly attitude, lively downtowns, and people who work tirelessly to preserve Northern Michigan's distinctive way of life. 
In Emmet County, families, individuals, business owners, and visitors can enjoy all aspects of an unparalleled lifestyle in one of the most picturesque spots in the world.
Grand Rapids
Interventional Radiology and General Radiology – Kent Radiology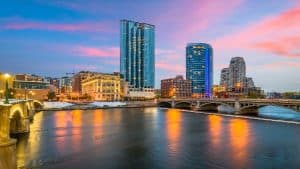 Kent Radiology, P.C. is a private practice radiology group serving Mercy Health Saint Mary's in Grand Rapids, Michigan.
Kent Radiology currently has 14 radiologists providing full imaging services at Mercy Health Saint Mary's Hospital in downtown Grand Rapids. The group owns two outpatient imaging centers providing mammography and x-ray services in the community.
Kent Radiology has a strong presence in the community with interventional radiology and women's imaging. The group also employs three talented advanced practice providers who perform fluoroscopy and other minor procedures.
Kent Radiology is searching for an interventional radiologist and a general radiologist to supplement the practice due to rapid growth and upcoming retirements. The ideal interventional candidate will be fellowship trained yet interested and comfortable practicing some general diagnostic imaging. The
general diagnostic radiologist would ideally be fellowship trained in either MSK or body imaging.
Others will be considered. Any interventional radiologists interested in being mentored in stroke procedures would be highly attractive.
Cape Girardeau
Body Imaging, Breast Imaging, and Nuclear Medicine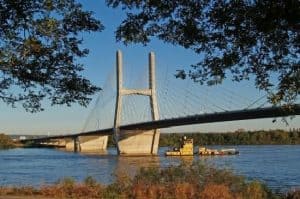 Cape Radiology Group (CRG) is a private group of 38 physicians located in Cape Girardeau, Missouri. CRG provides radiology services to 30+ facilities located throughout Southeast Missouri and Southern Illinois including the area's four largest hospital systems and multiple outpatient imaging centers. 
Due to rapid expansion, CRG is looking to add several new radiologists including body imaging, breast imaging, and Nuclear Medicine/Pet. Subspecialists work a minimum of 50% in their subspecialty. CRG is the dominant practice in Central Missouri and Southern Illinois.
CRG is a democratically governed, equal share private practice managed by Radiology Business Solutions. CRG partners enjoy annual income in the 90th percentile nationwide while Cape Girardeau and the surrounding area provide a low cost of living and a superb lifestyle. CRG provides an outstanding first-year salary and benefits package with just one year to Shareholder.
Norfolk/Virginia Beach
Neuroradiology, Body Imaging, and Pediatric Radiology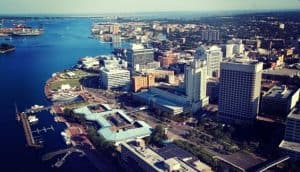 Medical Center Radiologists is seeking a fellowship-trained body imager for a partnership track position.
MCR has 45 board-certified radiologists providing a complete range of imaging services to four hospitals and six hospital-owned imaging centers including the only freestanding children's hospital in Virginia.
The group is a traditional equal share private practice that is committed to remaining independent. The practice is democratic, transparent, and professionally managed by Radiology Business Solutions. The
group supports a radiology residency program. The practice is rapidly growing, requiring the addition of a new body imager. Fellowship-trained radiologists read 60-70% in their subspecialty. 
The group is offering a competitive starting salary plus comprehensive benefits package including medical malpractice insurance, family health insurance, HSA account, dental and vision insurance, 401(k) match and profit-sharing plan, long and short-term disability insurance, CME/business expenses and 10 weeks' vacation. The partnership track is two years.