Leading the Way in Radiology Business Consulting and Management
Solutions for Private Radiology Groups and Hospitals
Customized radiology business consulting, practice management, and more
Our Clients Are Hiring!

RBS actively seeks exceptional talent for our clients. See our latest openings.
Also be sure to read our update on the current radiologist job market outlook.
Success with a Hospital-Employed Practice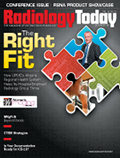 Read our success story about UPMC Altoona and Lexington Radiology, as published in Radiology Today. After years of scoring dead last in the physician satisfaction survey, Lexington Radiology now ranks at the top!
Radiology Business Solutions Has Experience You Can Count On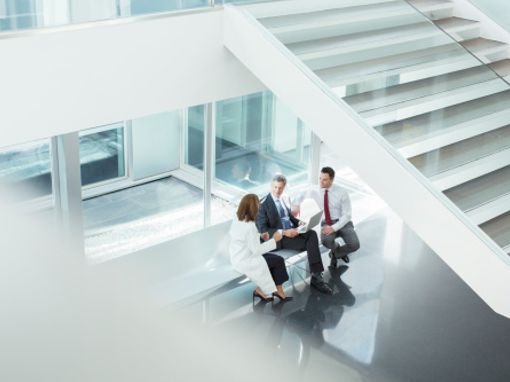 Our Team is Unique
We are comprised of radiologists, hospital executives, healthcare attorneys, and business consultants with years of practical experience in all aspects of radiology business and practice management. We are able to provide an integrated, comprehensive solution to any radiology business issue.
Attentive and Results-Oriented
Our experience in the industry is unrivaled. You won't find a more attentive and results-oriented team capable of responding to the challenges of complex radiology issues in an ever-changing industry.
Innovative, Unique Solutions
Our solutions are unique and tailored to each client. We approach each case with a fresh and unbiased eye. Our strength is use of innovative thinking and attention to detail. We take pride in having become "trusted advisors" to hundreds of radiologists and hospitals.
What Our Clients Say About RBS
"What makes RBS different is the real fact that they've been in the trenches on both sides of the equation. The group is made up of radiologists and former hospital administrators who offer business-minded and partnership-oriented legal expertise. While we didn't always hear what we wanted to hear from RBS, their ability to see both sides and offer opposing perspectives allowed us all to create a true win-win agreement."
"RBS was instrumental in the development of our practice. Their ability to objectively assess the situations from all sides allowed them to help create a structure that was built for long term success. RBS had no interest in taking our contract, which provided confidence in their opinions as being truly objective. If you are facing turbulence, a consultation with RBS may prove to be very useful in understanding the big picture and helping craft long term solutions that work for all parties."
"Prescott Radiologists decided to hire RBS  to manage our practice after losing our long time practice manager. RBS provides our practice a wide variety of expertise and experience we could not expect from one practice manager. In addition to providing quality back office business support they provide other services like legal support, billing oversight, strategic planning and recruitment. Overall we are pleased with the services provided by RBS."
We're Ready to Help
Radiology Business Solutions has the ideal mix of experience and services to help create the right solution for your unique needs. Learn why RBS is the trusted resource that hospitals and private radiology groups rely on.