Daniel Corbett, Chief of Business Development – Radiology Business Solutions, LLC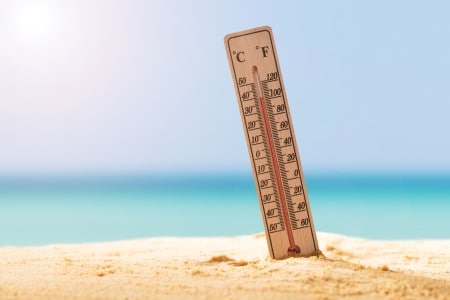 Tracking trends in radiologist job postings
Radiology Business Solutions (RBS) provides recruitment services for our management group clients and has been actively involved in the radiology job market for the past 18 years.  At the peak of the job shortage in 2016, we started tracking job postings on the American College of Radiology (ACR) Career Center job board.  In early 2017, we began to see a spike in the number of job postings, indicating a swing in the job market.  Below is a graph of the job postings from 2016 through early 2020.
What do radiologists think about the job market?
RBS has been an active participant on Aunt Minnie's general radiology forum for years.  The forum is an excellent resource for learning about the overall radiology marketplace and its community. During the job drought from 2010 to 2015, there was an overall feeling of doom on the site, with talk of how the specialty had been commoditized, and radiologists would end up being employees of hospitals or corporations. Some even speculated that this was the end of private practice entirely.  When job openings spiked in 2017, perspectives surprisingly did not shift much. There was much skepticism that the job market was simply swinging, and the growth would not last. 
Through years of observing the market, RBS was able to see past the gloom and had a more optimistic perspective. We predicted that job growth would not only last but would deepen significantly.  In May of 2017, when job postings hit 500, I was asked where I thought it would peak.  When I stated 900 jobs by the end of 2018, I took a rather good beating on the forum!  Yet, in October 2018, job postings hit 900 and radiologists began to change their opinions on Aunt Minnie.  Now, most radiologists are convinced there is a genuine shortage of radiologists, and they are gaining optimism about the future and security of their specialty.
Why the roller coaster?
Job postings likely peaked in June of 2018 due to a significant number of radiologists retiring, often into their late 60's and even early 70's. The booming economy and stock market and the growing workload caused many senior radiologists to finally hang up their spurs.  The push to replace retiring radiologists caused the initial spike in job postings. In January of 2019, job postings dipped significantly to 755.  This was likely due more to frustration at the lack of applicants than filling all the openings.   The first six months of 2019 showed a steady increase in job postings, bringing it back to near the 1000 level where it has remained through January 2020.  Retirements continued to occur in record numbers throughout 2019. 
Other than fellows seeking their first jobs, radiologists most often seek new job opportunities due to geographic, financial, and personal reasons.  Currently, there is an abundance of open positions in areas of the country were there were few over the past 5-7 years.  When the job market was tight, many radiologists completing their training had to relocate away from family and community, having difficulty finding openings in their preferred locations. 
Now, radiologists who are unhappy in their practice, who may not be offered partnership, or whose practices were bought out by corporate entities have viable options to move.  Due to the shortage of radiologists, the 2019 fellows enjoyed a robust range of job options with excellent offers.  The volume of lateral moves by practicing radiologists is unprecedented, even compared to the last shortage in the 2000s.  We believe this is due to today's private practices being more democratic and better managed, essential characteristics for keeping partner radiologists happy and maintaining proper staffing.  Geography appears to be the leading cause of partner radiologists seeking new jobs.
The Corporate Factor
Corporate radiology practice is a controversial issue affecting the radiology job market today. Entities like RadPartners, Envision, and Foundation have grown significantly over the past five years.  These companies are buying larger private practices and, through these purchases, changing the landscape of the radiology specialty.  
As part of any acquisition, partner radiologists must stay on as employees for a set period to earn the full financial package of the buy-out. Non-partners are usually offered employed positions at salaries far less than those which were expected as a partner, with no equity cash offers.  Many of these physicians resign, forcing the corporate practices to recruit.  At any time, one third of open positions posted on the ACR are for corporate practice. The remaining open positions are private and academic group practices, which indicates a healthy job market.
What does the future hold for the radiologist job market?
The future job market will remain healthy for radiologists looking for new opportunities.  Although corporate entities will continue to grow, there are plenty of great opportunities with private practices. Fortunately, radiologists will be in the driver's seat for the foreseeable future and will be able to choose the type of practice that suits them best. We see the steady flow of retirements continuing as 8% of practicing radiologists are over the age of 65.  Many groups are also seeing average annual imaging volume increases of 5% or more.  The growing volume will likely increase the pressure on groups to add staffing to avoid stress and burnout.
While the abundance of job openings has been seen as a welcome change, this shortage of radiologists can act as a double edge sword.  On the one hand, there are many jobs available, starting offers are increasing, and partnership tracks are shortening.  Yet most practices are probably short staffed and working at maximum capacity, adding pressure on groups to maintain high service standards for the hospital and medical staff.  Shortfalls in service often open the door to corporate intrusion and must be constantly addressed through adequate staffing.  We believe this will be the status quo for the next 5 plus years.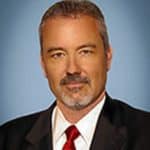 Daniel Corbett is a founder, partner, and Chief of Business Development for Radiology Business Solutions. RBS is a nationwide provider of radiology management services for private radiology practices.  
Dan has 30 years of experience in the business of radiology. He is responsible for client staffing and has been recruiting radiologists exclusively for the past 20 years. RBS has recruited over 500 radiologists for management client practices and other independent radiology practices.